Camping Dordogne near the Lascaux caves
Known throughout the world, the Lascaux caves owe their reputation to the quality of the paintings and engravings that it contains, making it one of the most important decorated caves of the Paleolithic.
The nicknames speak for themselves: Sistine Chapel of the Perigordian or Versailles of Prehistory.
The age of its paintings and engravings are estimated to be between 18,000 and 17,000 years.
Discovered in September 1940 by four teenagers, it is located in the Black Perigord in the Vézère Valley in the commune of Montignac.
Today, the visit is done by a reproduction of a breathtaking realism.
An unforgettable visit.
The Thot Espace Cro-Magnon, located a few kilometers away, is an interesting complement.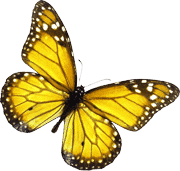 Discover also the sites not to be missed near our campsite
Continue your journey in the heart of the Dordogne Valley and discover many activities for the whole family.
The Moulin de Paulhiac campsite can help and guide you in organizing your vacation. Browse our website to discover all the activities in our campsite near Sarlat and nearby.
Overview
Camping 4* Moulin de Paulhiac
Our accommodations
Camping 4* Moulin de Paulhiac
Contact
Camping 4* Moulin de Paulhiac
Camping Le Moulin de Paulhiac
24250 Daglan