Camping Dordogne near Commarque
Much more than a castle, the site of Commarque shelters a cave, troglodytic habitats, an abundant nature in the valley of Vézère and obviously a castle.
Several possibilities to visit: guided tours or free visits.
An exhibition allows you to see among other photos and videos, 3D scenography, the progress of work for 50 years where the owner, Hubert de Commarque, was rewarded for"the most beautiful restoration of a historic monument".
The particularity of this historical jewel is to propose you workshops for all the public (archery, stone sculpture, medieval calligraphy, parietal tracing…).
If you want to have fun with your family, 15 large wooden games of medieval inspiration are available to complete your day.
Something for everyone, young and old.
All schedules and rates are available on the website.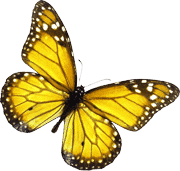 Discover also the sites not to be missed near our campsite
Continue your journey in the heart of the Dordogne Valley and discover many activities for the whole family.
The Moulin de Paulhiac campsite can help and guide you in organizing your vacation. Browse our website to discover all the activities in our campsite near Sarlat and nearby.
Overview
Camping 4* Moulin de Paulhiac
Our accommodations
Camping 4* Moulin de Paulhiac
Contact
Camping 4* Moulin de Paulhiac
Camping Le Moulin de Paulhiac
24250 Daglan