Browse the origins of the Moulin de Paulhiac campsite in Daglan near Sarlat
The origins of your 4 star campsite in
Daglan, near Sarlat
It was in the 18th century that the water mill was built, which you can find at the entrance of the campsite. In the beginning, only the first floor was at the level of the road, allowing the carts to empty their loads. The millstones, which can still be found in the room known today as "Le Moulin", were fed by water from the Céou River.
Today, water still flows under the mill thanks to the water reserve and the detour of the Céou called "Bief". The building where the bar and the reception are located was used for breeding. The agriculture of tobacco, wheat, livestock and walnuts gave rhythm to the life of the Mill until the middle of the 20th century. Each fall, we harvest between 1 and 3 tons of nuts …
A 4 star campsite in Daglan
Filled with history
Almost 50 years ago, in 1974, the Moulin de Paulhiac campsite was created. At the very beginning, it was just a field, without water or electricity. The first holidaymakers put down their tent or caravan after a long drive under the sun without air conditioning. Very quickly, this beautiful and relaxing place of nature was adopted by all and the campsite evolved to follow the expectations of the campers. Over the years, the campsite has evolved from a 2-star to a 3-star and finally to a 4-star campsite.
The Mill has become our home where we live all year round as a family, 2 brothers with their wives and 3 children. When the campsite is closed, we maintain the spaces and make the necessary improvements to offer you a wonderful vacation.
The evolution of camping in
Thread of time
First Pool
The very first swimming pool of the camp-site was fed by the water of Céou. It's cool, but at that time, having a pool was already a luxury.
Photo of the first swimming pool of the campsite " End of the 70s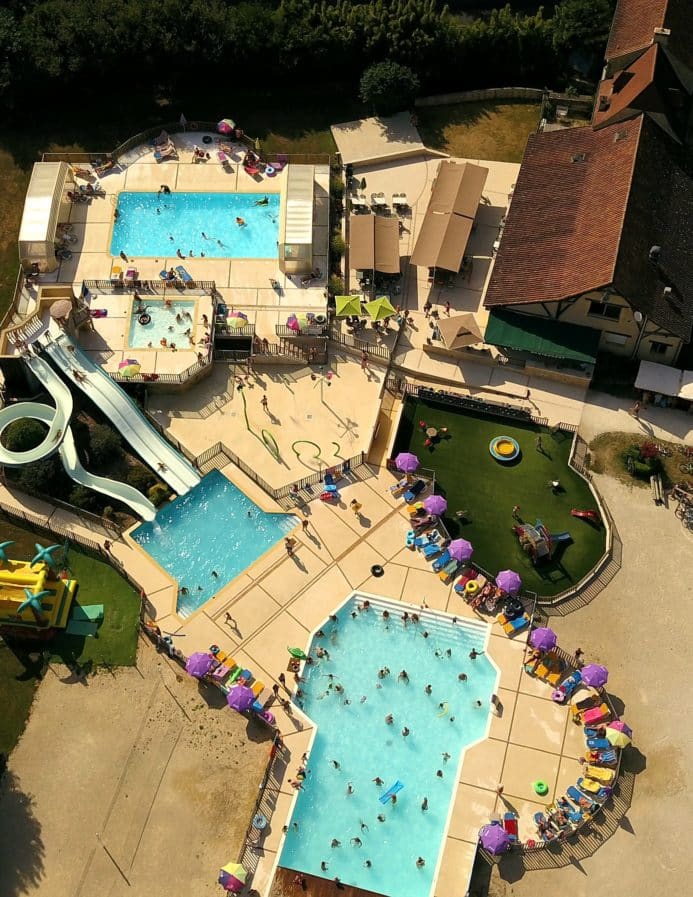 The aquatic area
Today your 4 star campsite in Daglan offers you a real aquatic space with 4 different pools:
A swimming pool, a pool for water slides, a covered and heated pool and a paddling pool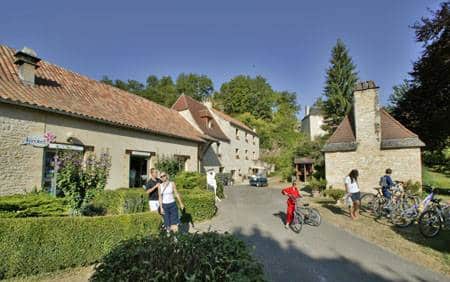 Old converted barn
On this picture, the old barn reconverted into a bar and game room. In the 80's, you could start from the campsite by canoe to reach the Dordogne river.
Photo of the bar "Années 80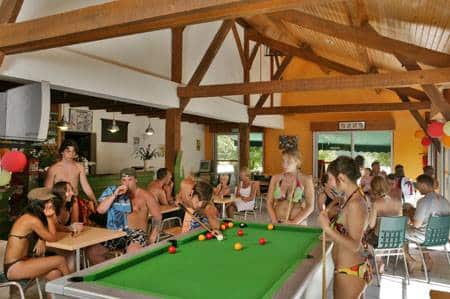 Games room
Today, our 4 star campsite has a bar with a games room, where you can play pool and arcade games.
Overview
Camping 4* Moulin de Paulhiac
Our accommodations
Camping 4* Moulin de Paulhiac
Contact
Camping 4* Moulin de Paulhiac
Camping Le Moulin de Paulhiac
24250 Daglan