Camping Dordogne near the Gardens of the Manor of Eyrignac
Open all year round, the 300 hand-cut plant sculptures, the fountains, the flower gardens, the lawns and the white rose garden are displayed on 200 hectares.
The first gardens were designed in the 18th century in the style of French gardens.
It was in the 1960s that Gilles Sermadiras himself undertook, after having refused several landscape architects' plans, to abandon the English garden and to return to the first style of his creation.
To do this, he looks for all traces of the old garden on the ground (low walls, old pond, stairs …).
With the help of his son, the project was completed in 1987 and the topiary garden opened to the public.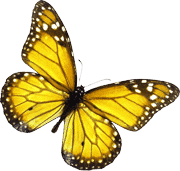 Discover also the sites not to be missed near our campsite
Continue your journey in the heart of the Dordogne Valley and discover many activities for the whole family.
The Moulin de Paulhiac campsite can help and guide you in organizing your vacation. Browse our website to discover all the activities in our campsite near Sarlat and nearby.
Overview
Camping 4* Moulin de Paulhiac
Our accommodations
Camping 4* Moulin de Paulhiac
Contact
Camping 4* Moulin de Paulhiac
Camping Le Moulin de Paulhiac
24250 Daglan