Camping Dordogne near the Gouffre de Proumeyssac
Nicknamed the Crystal Cathedral, the legend tells that this hole was the home of the devil because of the smoke that escaped from it.
Explored in 1907, the different galleries show stalactites, monoliths and stalagmites.
The chasm has the particularity of having a petrifying fountain that transforms in one year simple handmade pottery into shiny limestone objects.
Two possibilities to visit it:
– Traditionally, access is through a tunnel. A 45-minute tour with guides.
– Via a rotating gondola allowing a 360 degree view.
Sounds and lights complete this grandiose construction of nature.
Visit the largest equipped cave in the Dordogne.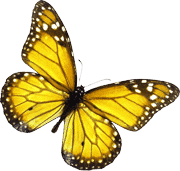 Discover also the sites not to be missed near our campsite
Continue your journey in the heart of the Dordogne Valley and discover many activities for the whole family.
The Moulin de Paulhiac campsite can help and guide you in organizing your vacation. Browse our website to discover all the activities in our campsite near Sarlat and nearby.
Overview
Camping 4* Moulin de Paulhiac
Our accommodations
Camping 4* Moulin de Paulhiac
Contact
Camping 4* Moulin de Paulhiac
Camping Le Moulin de Paulhiac
24250 Daglan