Camping Dordogne near the Château de Beynac
Classified as a historical monument on February 11, 1944, this castle is perfectly preserved and is one of the most famous in the region.
Open all year round, accessible by a parking lot located 1min walk from the castle, the most courageous will take the access by the village of Beynac-et-Cazenac for a 20min walk.
Once at the top, 152 meters above the Dordogne, the view of this magnificent valley is breathtaking.
Having belonged to King Richard the Lionhearted, this fortress was built in such a way as to discourage those who wanted to besiege it (barbican, ramparts, double keep…).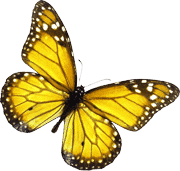 Discover also the sites not to be missed near our campsite
Continue your journey in the heart of the Dordogne Valley and discover many activities for the whole family.
The Moulin de Paulhiac campsite can help and guide you in organizing your vacation. Browse our website to discover all the activities in our campsite near Sarlat and nearby.
Overview
Camping 4* Moulin de Paulhiac
Our accommodations
Camping 4* Moulin de Paulhiac
Contact
Camping 4* Moulin de Paulhiac
Camping Le Moulin de Paulhiac
24250 Daglan