Camping Dordogne near the Château des Milandes
Built in 1489 by the de Caumont family, who also owned the castle of Castelnaud, François de Caumont transformed it into a brighter place as a gift to his wife.
The architectural elements, gargoyles, turrets and other spiral staircases are preserved.
One of the reasons for its popularity is that Josephine Baker made it her home in 1937.
The visit pays tribute to this personality who influenced history during the Second World War.
Its magnificent garden offers bird of prey shows during the summer.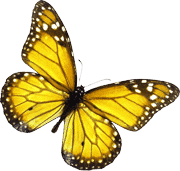 Discover also the sites not to be missed near our campsite
Continue your journey in the heart of the Dordogne Valley and discover many activities for the whole family.
The Moulin de Paulhiac campsite can help and guide you in organizing your vacation. Browse our website to discover all the activities in our campsite near Sarlat and nearby.
Overview
Camping 4* Moulin de Paulhiac
Our accommodations
Camping 4* Moulin de Paulhiac
Contact
Camping 4* Moulin de Paulhiac
Camping Le Moulin de Paulhiac
24250 Daglan