Camping Dordogne near the Maison Forte de Reignac
Before its construction, hunters in the Middle Ages used these rock shelters to protect themselves from the cold.
The last example of a cliff castle, this unique and perfectly preserved site will amaze you by its grandeur once inside.
The halls of arms, kitchens, bedrooms and other rooms are fully furnished with period furniture.
In spite of a natural protection, this fortification was built with other defensive elements (knocker, loopholes, bretèche…).
In addition to the dungeons and oubliettes, the site offers an international exhibition on the theme of the death penalty and torture (optional visit at no extra cost).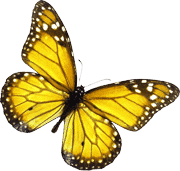 Discover also the sites not to be missed near our campsite
Continue your journey in the heart of the Dordogne Valley and discover many activities for the whole family.
The Moulin de Paulhiac campsite can help and guide you in organizing your vacation. Browse our website to discover all the activities in our campsite near Sarlat and nearby.
Overview
Camping 4* Moulin de Paulhiac
Our accommodations
Camping 4* Moulin de Paulhiac
Contact
Camping 4* Moulin de Paulhiac
Camping Le Moulin de Paulhiac
24250 Daglan