Camping Dordogne near the National Museum of Prehistory
Opened in 1913, the museum presents exceptional collections allowing to trace the human presence over more than 400 millennia.
Not far from the main sanctuaries of cave art, this site is listed as a World Heritage Site by UNESCO.
The researcher Denis Peyrony, who is at the origin of many sites, convinces the state to acquire the castle of Les Eyzies and to make this place the history of the valley of the Vézève.
An extension was inaugurated on July 19, 2004 and allows visitors to discover more than 18,000 pieces on nearly 1,500 m².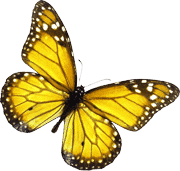 Discover also the sites not to be missed near our campsite
Continue your journey in the heart of the Dordogne Valley and discover many activities for the whole family.
The Moulin de Paulhiac campsite can help and guide you in organizing your vacation. Browse our website to discover all the activities in our campsite near Sarlat and nearby.
Overview
Camping 4* Moulin de Paulhiac
Our accommodations
Camping 4* Moulin de Paulhiac
Contact
Camping 4* Moulin de Paulhiac
Camping Le Moulin de Paulhiac
24250 Daglan