Camping Dordogne near Parc le Bournat
A journey into the past, that's what this park offers.
Find the atmosphere of a 20th century Perigordian village.
Bournat, which means beehive in Occitan language, bears its name well. The visitor will be able to discover how people lived at that time.
A lively village with its farm animals, old-fashioned trades such as millers or cutlers, rides from another era, not to mention the local products in its restaurant.
This is what Paul-Jean Souriau, a lover of the Périgord, wanted to propose.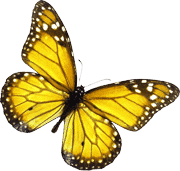 Discover also the sites not to be missed near our campsite
Continue your journey in the heart of the Dordogne Valley and discover many activities for the whole family.
The Moulin de Paulhiac campsite can help and guide you in organizing your vacation. Browse our website to discover all the activities in our campsite near Sarlat and nearby.
Overview
Camping 4* Moulin de Paulhiac
Our accommodations
Camping 4* Moulin de Paulhiac
Contact
Camping 4* Moulin de Paulhiac
Camping Le Moulin de Paulhiac
24250 Daglan