Camping in Saint Leon de Vezere in Dordogne
Classified among the most beautiful villages of France, Saint-Léon sur Vézère will make you appreciate all the Perigordian hospitality.
You will be conquered by its imposing heritage: the Romanesque church of the 12th century, the expiatory chapel, the Manoir de la Salle (14th century), the castle of Clérans (16th century) and the castle of Chabans.
Don't forget your bathing suit as the village is located in a cingle (loop) of the river Vézère. You can even rent a canoe for a few hours or the day.
Don't miss Conquil Park for a trip back 200 million years. You will discover the authentic troglodytic habitats, enjoy a walk in an exceptional site, have fun with the zip lines and the monkey bridges with 3 different courses (children from 3 years old, families and adults). During the summer, animations are organized (flint knapping, fire lighting, prehistoric jewelry making, shooting with a propeller…). Picnic areas are available for those who want to recharge their batteries.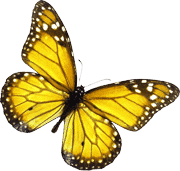 Discover also the other villages near our campsite
Continue your journey in the heart of the Dordogne Valley and discover many activities for the whole family.
The Moulin de Paulhiac campsite can help and guide you in organizing your vacation. Browse our website to discover all the activities in our campsite near Sarlat and nearby.