Camping Dordogne near Le Thot – Espace Cro-Magnon
Very good complement of the caves of Lascaux, the visit of one hour allows to discover the various spaces dedicated to the relations between the man and the animal.
Why did Cro-Magnon settle in the Dordogne? This is what the 3D animated film will explain to you by tracing the 2 million years and the resulting evolution.
Thanks to the latest technologies and in particular to augmented reality, the time mirror will allow you to interact with no less than 7 species of animals (cave bears, hyena, mammoth…).
The engravings of the Nave of Lascaux will be revealed to you by the technique of black light.
Without forgetting the animal park and its wolves, deer, bison, Prjewalski's horses, aurochs to visualize the evolution of the species present in Lascaux and their descendants today.
Finally, there is nothing better than to test your knowledge as a family with the interactive game on a tablet.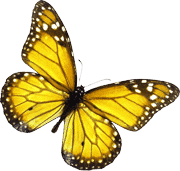 Discover also the sites not to be missed near our campsite
Continue your journey in the heart of the Dordogne Valley and discover many activities for the whole family.
The Moulin de Paulhiac campsite can help and guide you in organizing your vacation. Browse our website to discover all the activities in our campsite near Sarlat and nearby.
Overview
Camping 4* Moulin de Paulhiac
Our accommodations
Camping 4* Moulin de Paulhiac
Contact
Camping 4* Moulin de Paulhiac
Camping Le Moulin de Paulhiac
24250 Daglan